Hair Nation Hot Tip: Oil Control and Maintaining Volume
A simple but effective way to control excess oil and to maintain volume in your hair throughout the day is to spray your hair with dry shampoo before going out.
Dry shampoos are available at most drug stores and even local supermarkets in the hair care section and are a relatively inexpensive. It is basically made of a fine powder that is sprayed on to absorb the oils produced by your scalp.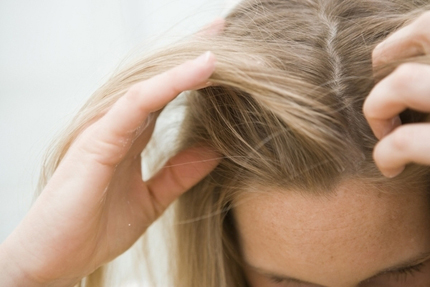 To use dry shampoos, lift up the top sections of your hair and spray. Make sure to cover the areas that tend to get especially greasy throughout the day, such as the fringe and the top area at the back of your scalp. Use your fingertips to massage it into your hair until the powder is unnoticeable.
Dry shampoos come in various colours suited to different types of hair and they also come in different scents.


Don't have dry shampoo? Improvise with talcum, baby powder or baking soda. Or even a mix of both.
*Dry shampoo should not be used on hair that is already naturally dry. It may cause itchiness on dry scalps.